Become a subscriber to Motivation Monday, click here
Motivation Monday:  Be F.I.T.™
"Every strike brings me closer to the next home run."
― Babe Ruth
---
Do you question your Clarity
(and Sanity!)  from time to time?
If you're like most entrepreneurs, or consider yourself a risk taker, you're most likely nodding YES. It's part of the process, and everyone from Susan Wojcicki (CEO YouTube) to Keith Ferrazzi (writer, Ferrazzi Greenlight) has those moments when they strike out.  It comes with the territory of putting yourself out there.
It takes focus, determination, optimal health, good decisions, a good support system.... so many factors to integrate into your life to have the clarity, confidence, stamina and motivation to consistently put yourself out there and experience success in your life and business.
What happens when those 'oh, sh*t' moments and fear creeps in?  Do you crumble and turn to apple crumble to get through it?  Or do you have someone to turn to, like a coach or mentor, who is able to remind you of your goals and values so you can move past those moments quickly and easily.
Those moments are normal and part of the process.  It's also when you know you're close.  You haven't quite 'connected all the dots' to having your strikes become home runs.  Trust me, the more you put yourself out there, 'oh, sh*t' begins to become 'COOL!'
Be The F.I.T.™ That Fits You
Up until now, you may be using techniques that are associated with prior influences in your life. It's possible you weren't even exposed to self care techniques when you were younger.  If you were, you may have received some good information and developed early practices that can use an update.  Either way, are you living in the dynamic that really fits your life now?!
Have you experienced a life crisis, past or present, that is affecting your
emotion, self care and willingness to be visible in your life?
Are you the type of person who is prone to accidents and is in continuous pain - getting in the way of you achieving the success you really want in your life?

Do you have more confidence in your work than you do in your personal life - especially around your health, relationships or finances?
Get the coaching support you need
I have a new program and you're going to love it!  F.I.T.™ provides Focus, Integration & Techniques for the transition and success you want in your life.
- Optimize your health to give you the clarity and focus you need
- Integrate your core values to be in alignment with your life and business
- Learn techniques that will accelerate your progress for lasting change
It takes focus, determination, a good support system.... so many factors to integrate into your life to have the clarity, confidence, stamina and motivation to consistently put yourself out there and experience success in your life and business.
---
Be A F.I.T.-Preneur™
Where have you been hiding out and holding back in your life?  Now is the time to begin living the way you've always imagined you could.... healthy, happy, dynamic - living your dream

Know who you are, how you want to live and let your
energy get stronger with that alignment every day
BREAKTHROUGH
Say YES! to Your Life expand into more and have a BIG breakthrough. It takes objectivity to help you with a new perspective. I am phenomenal at offering objectivity with new perspectives - 'connecting the dots.'  Join me for your breakthrough session and get another step closer to living life on your terms..... with clarity, confidence and strength.
Sign up below for your Breakthrough Session.  Get the 'AHA' or mini breakthrough you need to move forward.  If we click, we'll discuss the ways you can move forward with me.

Be F.I.T.
Contact me for a Breakthrough Session and a plan to develop
new patterns that align with your life and goals

We value your privacy and would never spam you
What are you ready to let go of? Leave your comment below - thanks!
Love & Light,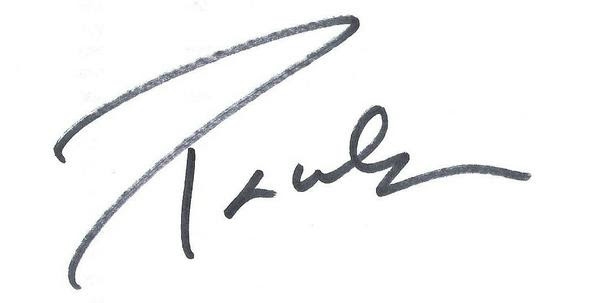 Strength is one of my greatest gifts.....
let me share it with you
After an outstanding career as one of L.A.'s top fitness trainers, Paula D'Andrea has quickly become an expert in the personal growth field as a Transformation Specialist. Paula specializes in two areas - guiding people out of the darkness of life crisis and ending long-term pain cycles.
Typical life crisis issues include accidents, illness, divorce, loss of loved ones, abusive relationships, career/life transitions and empty nest syndrome.
To guide clients out of long term cycles of self-sabotage and pain cycles, Paula has taken her knowledge of the body to a deeper level and developed her signature coaching program, F.I.T.™ This program is designed for men and women ready to end their struggles with chronic pain, flare-ups, weight loss, limiting beliefs, self-sabotage and low levels of confidence and esteem.
A holistic and alternative approach with a focus on being healthy, F.I.T.™ integrates body systems and energy using techniques designed for accelerated, effective transformation. Upon completion of the F.I.T.­™ system, Paula's clients are in alignment with their core values to live a healthy and dynamic life with lasting results.
Paula's skill set contains years of practical experience and learned knowledge in the fitness, wellness and coaching industries. She has a unique ability to energize her innate talent and applied techniques in neuroscience (NLP), quantum physics, EFT and energy healing. Using the alchemy of wellness, organic fueling, oils/oil blends and her own Body Rock™ system, Paula is a non-medicinal Transformation Specialist.
Paula is also the host and founder of Rock Your Life TV, a web series focused on Transformation that airs on ROKU, iTunes, Apple TV, Samsung, Kindle Fire and her main site, http://rockyourlife.tv
You can have it all - good health, happiness, love and the life you want. All you have to do is get out of your own way.
©Paula D'Andrea. All rights Reserved - June 23, 2014.
---