Become a subscriber to Motivation Monday, click here
Thank You For Your Voice Dr. Angelou

---
Motivation Monday: A Phenomenal Woman
Dr. Maya Angelou, April 4, 1928 - May 28, 2014
"I am a Woman
Phenomenally.
Phenomenal Woman,
that's me."
― Maya Angelou
---
There is so much to say about this Phenomenal Woman
I don't think I can do Dr Angelou justice in my words, so I've chosen
to share some of hers.
Here's my top 20 of Dr. Maya Angelou quotes....
"My mission in life is not merely to survive, but to thrive; and to do so with some passion, some compassion, some humor, and some style."
"I love to see a young girl go out and grab the world by the lapels. Life's a bitch. You've got to go out and kick ass."
"Everything in the universe has a rhythm, everything dances. "
"There is no agony like bearing an untold story inside of you."
"A bird doesn't sing because it has an answer, but because it has a song."
"This is a wonderful day, I have never seen this one before."
"Surviving is important. Thriving is elegant."
"Success is loving life and daring to live it."
"If you have only one smile in you, give it to the people you love. Don't be surly at home, then go out in the street and start grinning."
"When you wish someone joy, you wish them peace, love, prosperity, happiness... all the good things."
"I want all my senses engaged. Let me absorb the world's variety and uniqueness."
"Live as though life was created for you."
"I make writing as much a part of my life as I do eating or listening to music."
"Life loves the liver of it."
"As soon as healing takes place, go out and heal somebody else."
"If one is lucky, a solitary fantasy can totally transform a million realities."
"The idea is to write it so that people hear it and it slides through the brain and goes straight to the heart."
"If you are always trying to be normal, you will never know how amazing you can be."
"I hope that I may always desire more than I can accomplish."
"Words mean more than what is set down on paper. It takes the human voice to infuse them with shades of deeper meaning."
"Still I'll rise."
Be Phenomenal
Where have you been holding back in your life? Now is the time to begin living the way you've always imagined you could.... healthy, happy, dynamic - living your dream

Know who you are and let it get stronger every day
"Align yourself with people that you can learn from, people who want more out of life,
people who are stretching and searching and seeking some higher ground in life."
BREAKTHROUGH
Say YES! to Your Life expand into more and have a BIG breakthrough. It takes objectivity to help you with a new perspective. I am phenomenal at offering objectivity with new perspectives. Join me for your breakthrough session and get another step closer to living life on your terms..... with clarity, confidence and strength.
Sign up below for your Breakthrough Session. Get the 'AHA' or mini breakthrough you need to move forward. If we click, we'll discuss the ways you can move forward with me.
Be Phenomenal
Contact me for a Breakthrough Session and a plan to develop
new patterns that align with your life and goals

We value your privacy and would never spam you
Which quote is your favorite?  Leave your comment below - thanks!
Love & Light,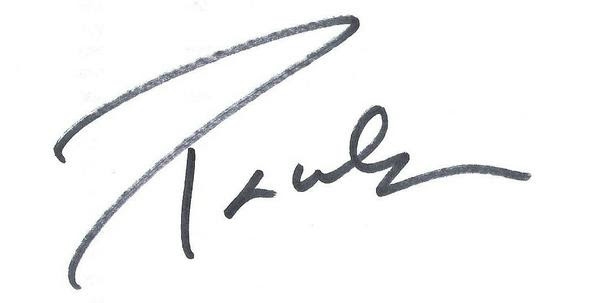 Strength is one of my greatest gifts.....
let me share it with you
There are 2 things I've heard all my life..... "you have beautiful eyes" and "you're so strong." I don't tire of hearing either. For all my strength, there is one thing I fought. Self Love. Years of family dysfunction and being at the hand of childhood bullying put my heart in shut down mode.
In my journey to get out of resistance, I've met legends & celebrities, and have studied with top experts in fitness, mindset and spirituality.
Encountering obstacle after obstacle - accidents, financial ruin, family loss - allowed me to grow into my energy. Every step has put me in stride with who I am. My skill set contains years of practical experience, innate talent, learned knowledge and techniques. You will benefit from all of that.
You can have it all - good health, happiness, love and the life you want. All you have to do is get out of your own way.
©Paula D'Andrea. All rights Reserved - June 2, 2014.
---