Become a subscriber to Motivation Monday, click here
Motivation Monday: What's Your Healthy
Do Something Healthy Every Day
What's Your Healthy PODCAST (download)
Are you ready to be F.I.T.?
It takes focus, determination, optimal health, a good support system…. so many factors to integrate into your life to have the clarity, confidence, stamina and motivation to consistently put yourself out there and experience success in your life and business.
I've been in the fields of health, wellness and coaching for over 20 years. As a Transformation specialist, I've guided many people through situations they thought they'd never get out of…. like finally losing the 20+ pounds they've struggled with all their life, to recover from an illness or injury, to bring light back into their life after a traumatic event.
Life is happening in big ways, every day. How can you keep yourself in the game?  By being F.I.T. – giving yourself the freedom to live life on your terms, integrating the best parts of you for every situation and making your transformations easy and graceful.
Anything I share here is based on research, my own usage and that of my client's. It isn't intended as medical advice, it's purely informational – to help you be the F.I.T. that fits you. If you need medical attention, please consult your physician.
FOCUS + ACTION = RESULTS
Everything is at the tips of your fingers – a button away to stream, read and listen to. So, what's your hold up?
Why aren't you getting the results you want?
Do you have a hard time getting started?
Are you still resisting something
Ask yourself, 'have I made goals that were specific enough?'
In other words how have you really grounded what you want. Have you really put yourself in the picture? Can you SEE, FEEL, and MAKE REAL yourself in a new body, job or relationship?  Take the next step of your journey at pauladandrea.com/Breakthrough 
Be The F.I.T. That Fits You
So many things to do out there, and so many ways to stay healthy – what are you doing?! Zumba, Crossfit, Tai Chi, Yoga, Running, accupuncture, massage, juicing, vegan, paleo, meat driven, no carbs, vitamins and oils like Lemongrass.
WIN A FREE GIFT! Give me a like, leave a positive comment on this video and enter your name/email here to win a FREE bottle of Lemongrass Essential Oil: http://pauladandrea.com/FREE
Lemongrass:  Lemongrass is known for its calming effect and to relieve stress. It's also very effective in soothing aching feet, tired muscles and painful backs. When Applied topically, it has an analgesic effect on the back, feet and large muscles. Many people have also found it effective for migraines.
Lemongrass oil revitalizes the body and relieves the symptoms of jetlag, clears headaches and helps to combat nervous exhaustion and stress-related conditions. Lemongrass oil may help tone the muscles and tissue, relieves muscle pains by making the muscle more supple.

---
Know who you are, how you want to live and let your
energy get stronger with that alignment every day
BREAKTHROUGH
Say YES! to Your Life expand into more and have a BIG breakthrough. It takes objectivity to help you with a new perspective. I am phenomenal at offering objectivity with new perspectives - 'connecting the dots.' Join me for your breakthrough session and get another step closer to living life on your terms..... with clarity, confidence and strength.
Sign up below for your Breakthrough Session. Get the 'AHA' or mini breakthrough you need to move forward. If we click, we'll discuss the ways you can move forward with me.

Be Healthy
Contact me for a Breakthrough Session and a plan to develop
new patterns that align with your life and goals

We value your privacy and would never spam you
Do you have any tips? Leave your comment below - thanks!
Love & Light,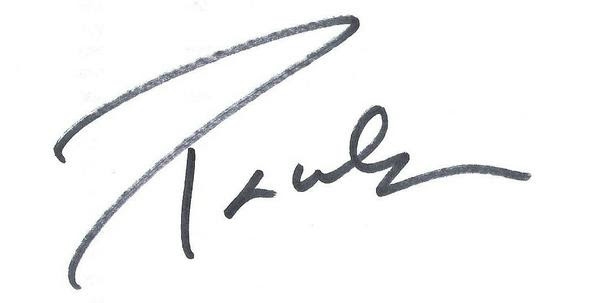 ©Paula D'Andrea. All rights Reserved - July 28, 2014.
---